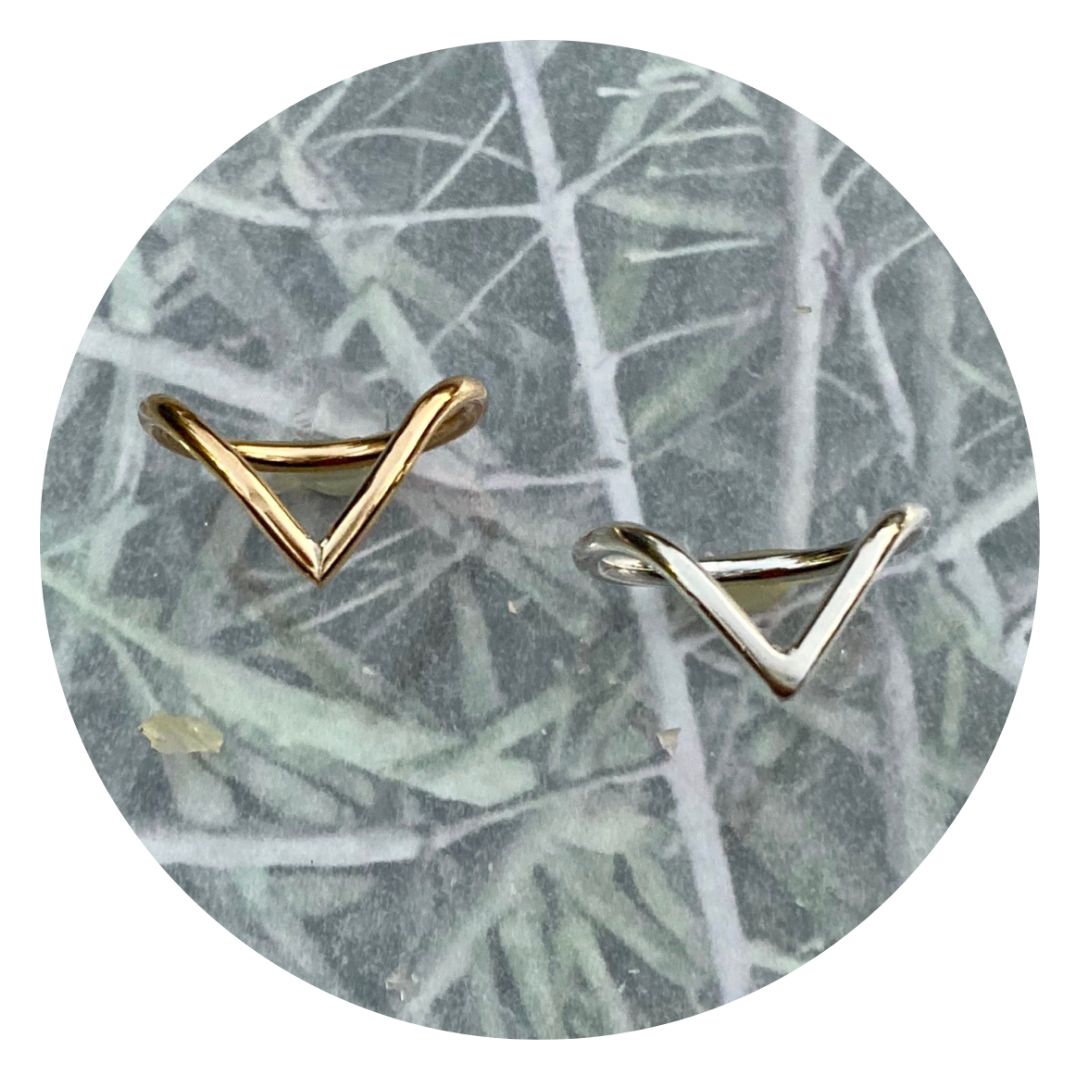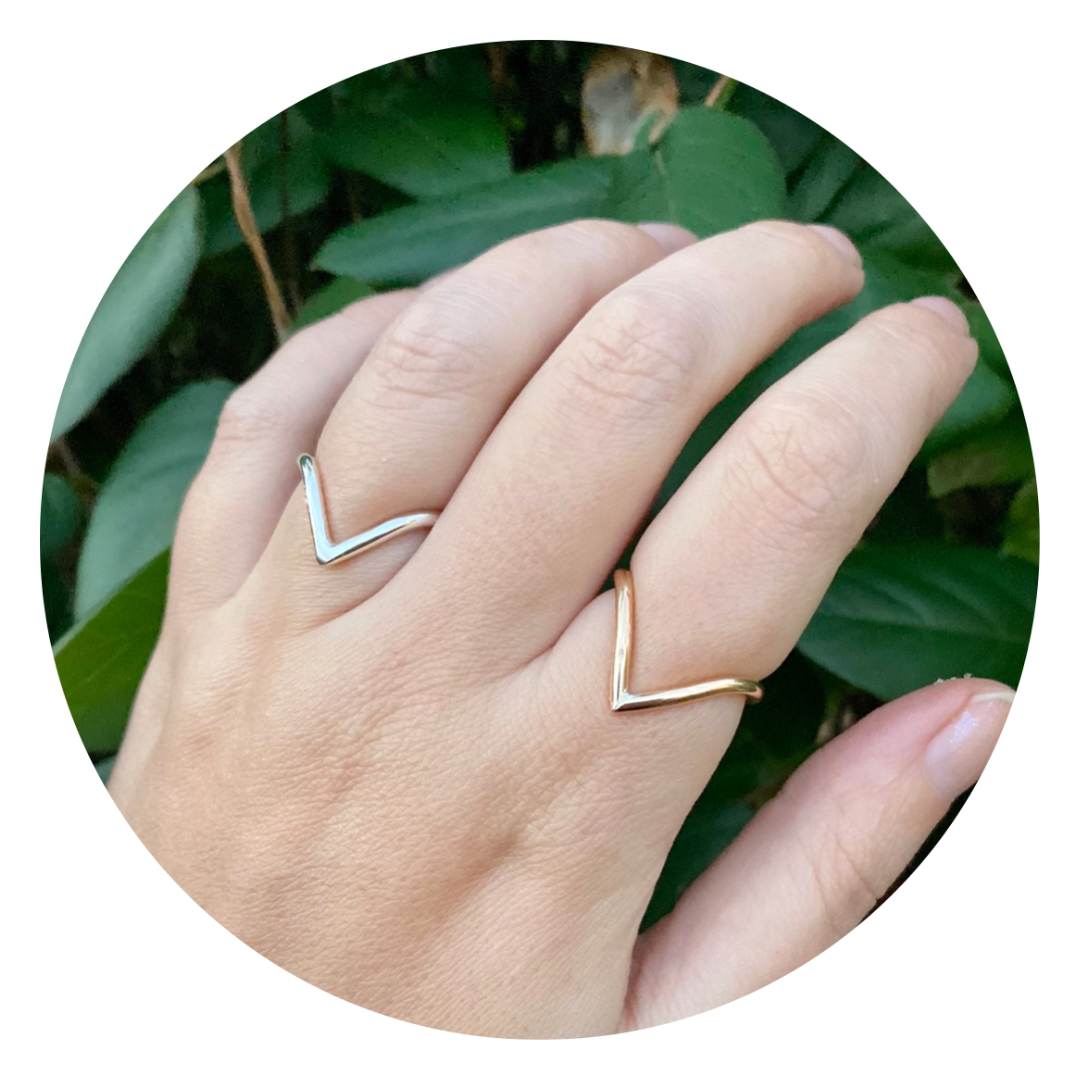 Thick Chevron band offered in Sterling Silver, Gold Fill.
Rings made to order, please allow up to 10 days to ship.
Thick version of our long time favorite Chevron ring, this ring is perfect for stacking, mixing and matching styles and visual weights to create your own look or just wear one at a time for a soft simplicity.
Light and comfortable the Chevron band is great for everyday wear and is created to last with sterling silver and gold fills. Guaranteed to keep its finish and safe to wear in water.
*Since all work is handmade there maybe a slight variance in pieces. Rings are soldered with silver solder, gold fill and rose gold fill rings will have a silver solder mark on them.
All work is handcrafted in Philadelphia, Pennsylvania.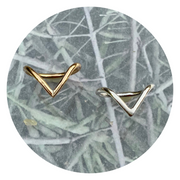 Chevron Thick