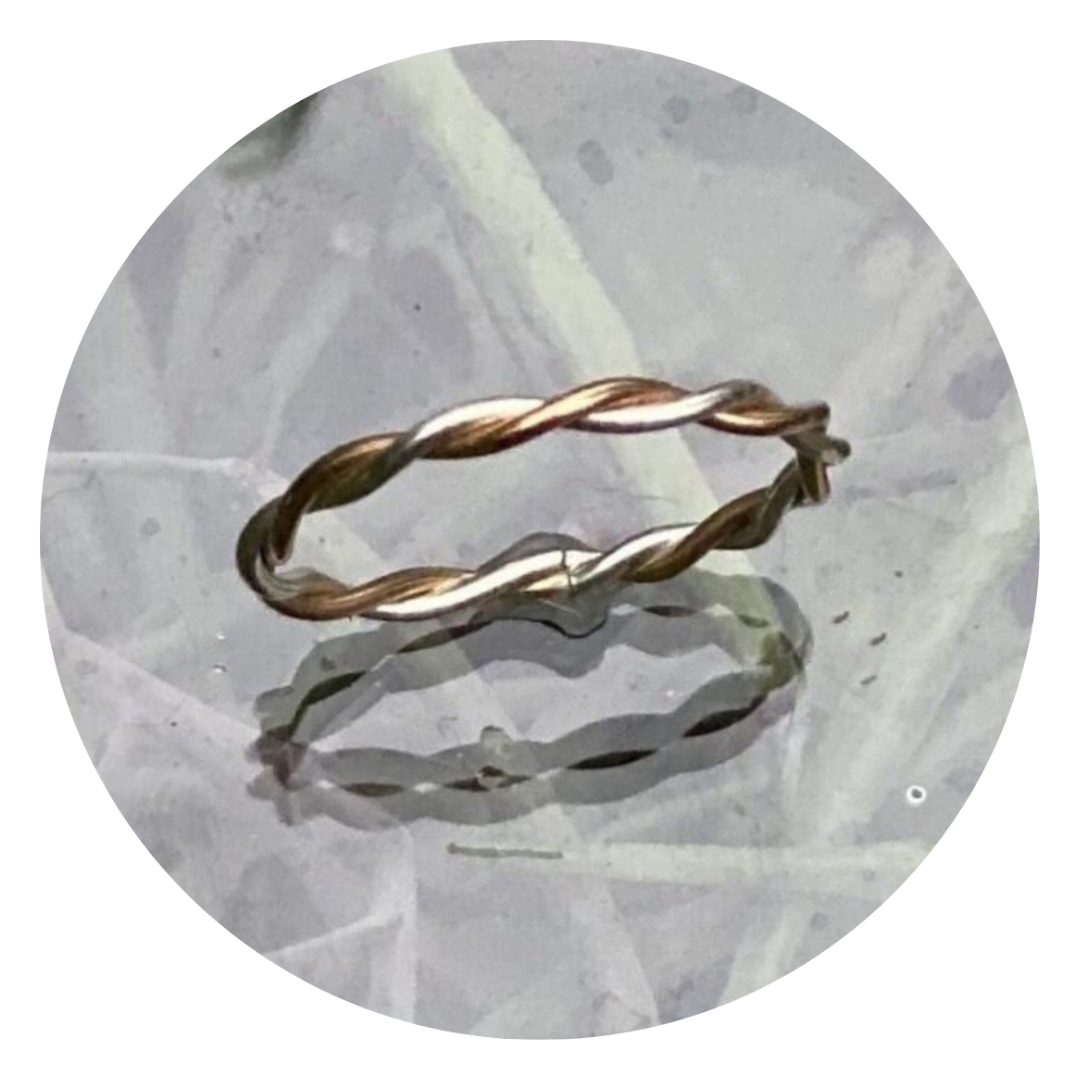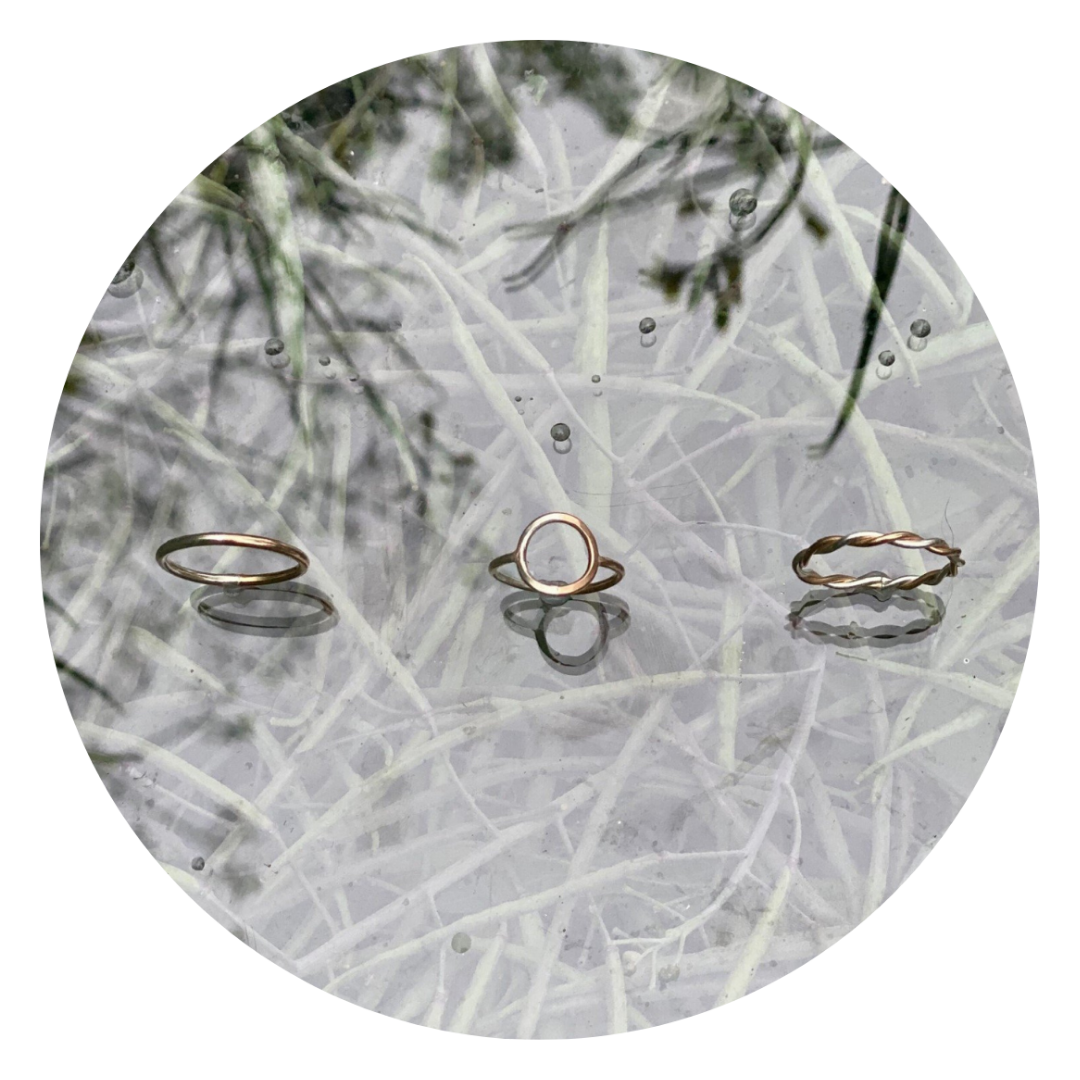 Gold fill and Sterling silver twist rings
Rings made to order, please allow up to 10 days to ship.
Great for stacking or wearing on its own, this ring is a nice way to combine gold and silver without having to wear a lot of jewelry. It works nicely by itself but can also add a soft contrast to an all silver or all gold ring set.
Light and comfortable the 1/2 and 1/2 twisted band is great for everyday wear and is created to last with sterling silver and gold fills. Guaranteed to keep its finish and safe to wear in water.
*Since all work is handmade there maybe a slight variance in pieces. Rings are soldered with silver solder, gold fill and rose gold fill rings will have a silver solder mark on them.
All work is handcrafted in Philadelphia.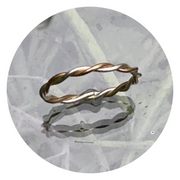 Two Tone Twist